Our specialty is e-learning for agriculture.
We have lessons across all species including swine, dairy, beef, aqua, and more.
Learning based on the science of how adults learn
The learner watches the video as an individual or with a group. A leader reminds the learners that they need to learn the subject well enough to teach key lesson competencies to the in-barn verifier.
The learner does the quiz simulation. A mentor takes the learner to the barn with the graphical SOP to do the task together.
The learner completes the in-barn verification with the company's designated verifier. The verifier marks the in-barn verification as complete in the learner's transcript on the admin side of Pork Avenue.
Engaging lessons

Immersive scenarios

Choose your own adventure lessons

Interactive quizzing
Competency creation

High resolution videography

Professional photography

Custom graphic design
Visual Standard Operating Procedures

In-Barn Verification

Professional audio

Mentoring tools
We deliver and support training on learning management software and can do this for you if desired!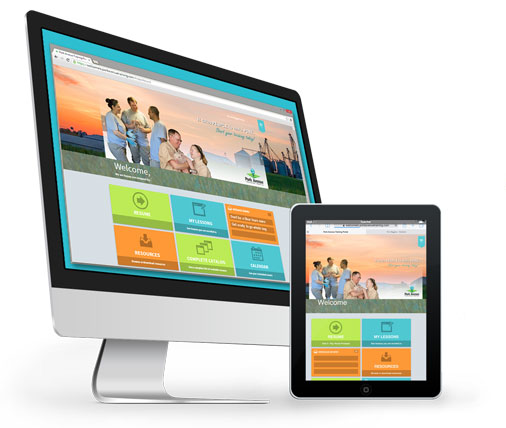 We support over
8,500 learners
on over 300 farms.